'My phone's here', David Warner ready to talk leadership with Cricket Australia
David Warner said he still views leadership positions as a privilege and is willing to speak with Cricket Australia about getting out of the suspension he was given for his involvement in the ball-tampering incident at Newlands.
After determined to have played the primary role in the 2018 incident, Cricket Australia suspended the 35-year-old from the elite game for a year and from leadership posts permanently.
Aaron Finch, who stepped down as Australia's one-day international captain due to a slump in form, is not certain to return as the team's Twenty20 captain during the 2019 World Cup.
"Any opportunity you asked to captain or whatnot, it's a privilege," Warner told Fox Sports on Tuesday.
"For my circumstances, that's in Cricket Australia's hands and I can only concentrate on what I have to do, and that's using the bat and trying to get as many runs as I can.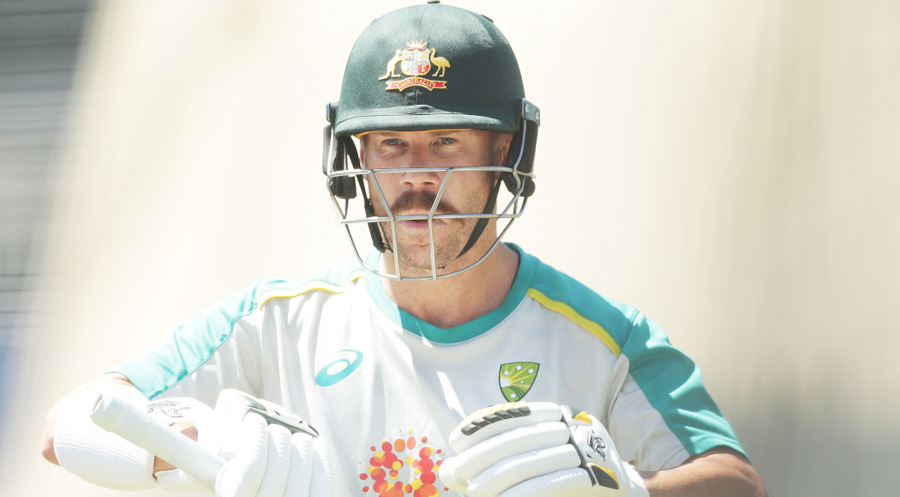 "My phone's here. At the end of the day, what done in the past done. There's a new board and I'm always happy to sit down and have a chat about anything."
Several former Australia players and Test captain Pat Cummins, who is the front-runner to lead the ODI team. He has lobbied in the media for Warner's suspension to lifted.
Warner emphasised that it was far from guaranteed that Finch would also abandon the international game's shortest format.
"He hasn't said if he's going to finish after the World Cup from Twenty20 cricket," he added.
"Obviously, we all back him and support him 100%. He loves the short form of the game as well. I'm sure he'll go back to the nets and work hard. And also work out what he needs to do to put runs on the board."
Australia's T20 World Cup title defence gets underway against New Zealand in Sydney on October 22.