ICC ODI Rankings: India, Pakistan receive boost after recent clean sweeps
ICC ODI Rankings: Team India's ODI ranking improved after their 3-0 victory over Zimbabwe in the three-match series in Harare; they are now ranked third overall with 111 rating points.
KL Rahul-led India outplayed Zimbabwe to win by 13 runs on Monday at the Harare Sports Club, clinching the three-match ODI series 3-0. India scored 289/8 in their 50 overs while batting first. A solid total was established by the opening 63-run partnership between KL Rahul (30) and Shikhar Dhawan (40). India stood at 2/84 following Dhawan's exit. Ishan Kishan and Gill then launched their assault on the bowlers and put together a 140-run stand.
Zimbabwe staged a comeback when their partnership was broken, claiming the next five wickets in a span of just 65 runs. With a brilliant 5/54, Brad Evans finished as Zimbabwe's top bowler.
Zimbabwe was at 169/7 while pursuing 290. While Sean Williams scored a fantastic 45 runs, all the other batters had trouble. Then, however, all-rounder Sikander Raza nearly led Zimbabwe to victory with his outstanding 115 runs off just 95 balls and 104-run stand with Brad Evans. To bundle out the hosts for 276 though, Avesh Khan (3/66) and Shardul Thakur (1/55) struck just in time.
For India, the bowlers Deepak Chahar (2/75), Kuldeep Yadav (2/38) and Axar Patel (2/30) also produced.
When India hosts South Africa for three one-day internationals in October, it will have another opportunity to raise its standing.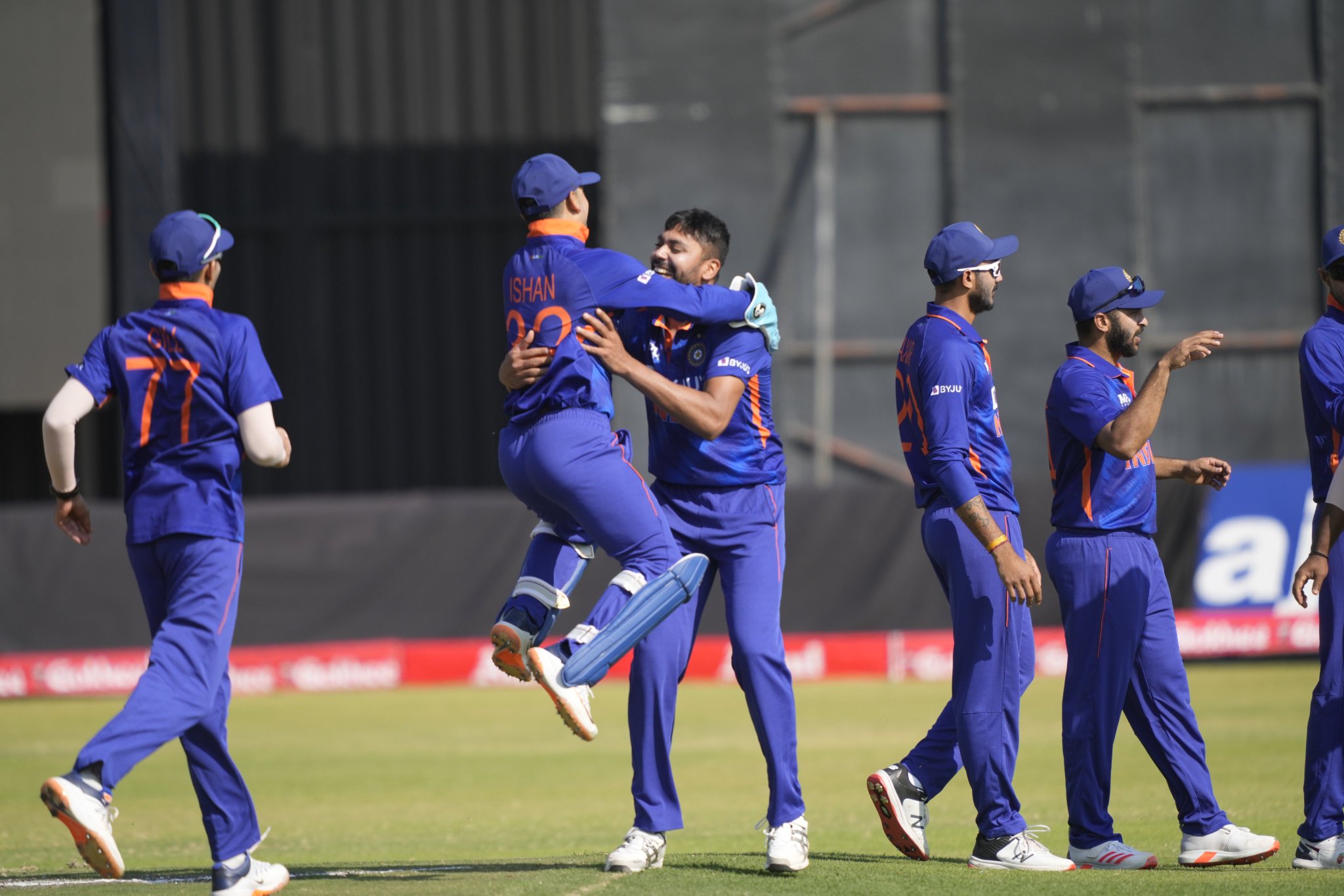 Pakistan, which is currently in fourth place and has a rating of 107, too saw an improvement in their standing.
This rating boost is the result of their 3-0 road victory over the Netherlands. The series score does not reflect the level of competition in the series because the hosts performed exceptionally well throughout. The Netherlands twice gave Pakistan a run for their money, losing the first game by just 16 runs and the last ODI by a mere nine runs. The second ODI had won by Pakistan by seven wickets.
Pakistan doesn't have any quick opportunity to raise its ranking because their next 50-over match isn't until after this year's T20 World Cup, which will take place in Australia from October to November.
New Zealand, which has 124 points after the Black Caps' 2-1 series victory against the West Indies, is in first place. England has 119 points and is still in second place. The English team is currently playing South Africa in a three-match series of the ICC World Test Championship; they are down 1-0.
Prior to losing to West Indies, the Black Caps' lead in the standings was a comfortable nine runs, but it is now only five points.
However, they still have an opportunity to extend their advantage. Early in the next month, a three-game series against trans-Tasman rivals Australia will take place in Cairns.