County Championship: County stint improved my game, enjoy leading Sussex, says Cheteshwar Pujara
County Championship: Indian batter Cheteshwar Pujara claims his current County cricket assignment with Sussex has improved his skills and that he is enjoying his role as captain of a group of young, bright players.
India's Test veteran held a Q&A session on his Twitter on Wednesday during which he answered some questions from his fans. Asked if his county stint has helped him improve his game, Pujara answered, "Yes of course."
In the current One Day Cup on Tuesday, Pujara scored 132 runs in a flash off just 90 balls for Sussex, marking his third century for the team.
For his county team, Pujara has been on fire.
Pujara has scored 614 runs in eight innings in the One Day Cup thus far, averaging 102.33. His bat has produced three century and two half-centuries. His highest score, which he achieved against Surrey, was 174. In List A cricket, it is also a Sussex player's highest score.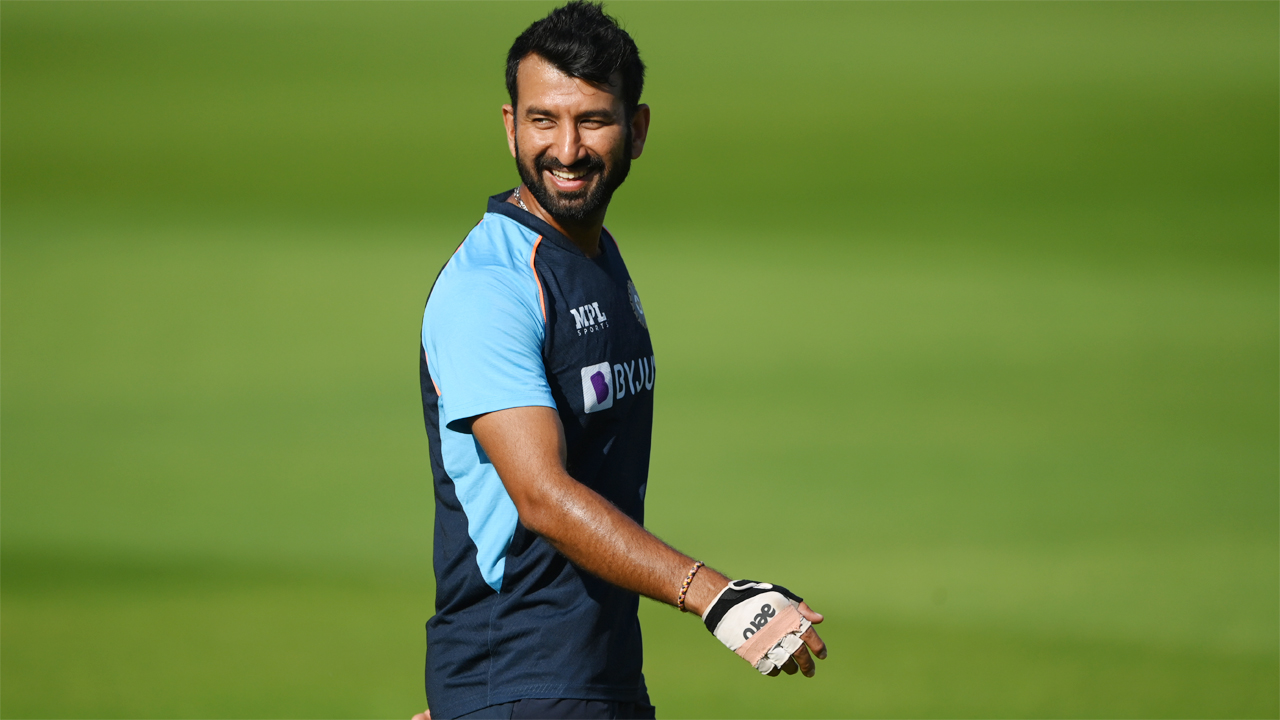 The batsman is now the second-highest run scorer in the competition, trailing only Middlesex's Stephen Sean Eskinazi, who has scored 658 runs in eight games.
Pujara has also demonstrated his talent for Sussex in the longest format, the Division Two of the County Championship.
He has 1,094 runs at an average of 109.40 in 13 innings across eight games in the tournament. His highest individual score is 231 and he has hit the championship with scores of more than 500. In these batting rankings, he is also ranked second.
Asked by a fan on his experiences as Sussex's skipper in the One Day Cup, Pujara replied:
"I have enjoyed leading a young and talented group of players, their willingness to learn and get better has been a key factor to make the experience even better."
In the ongoing One Day Cup, Sussex is performing exceptionally well. With 12 points after winning six of its eight games and losing two, it is in first place in Group A.
Pujara responded that he is more fearless in his approach and has added a few more shots to his repertoire. When asked about the shift in his batting that has enabled him to score runs at a rapid rate.
"I am more fearless in my approach and added a few more shots in my game," he added.
Pujara's daring hitting style has been a standout aspect of his time with the county. In addition to his 90-ball 132-run innings, he had earlier scored 174 runs in 131 balls. He has a fantastic strike rate of 116.28 when he scores.
It remains to be seen if Pujara's strong performance would enable him to receive an unexpected call-up to the ODI team, but cricket fans are thrilled by his incredible batting. The following match for Sussex is set for August 30.