Cheteshwar Pujara aims to win World Test Championship for India
Indian batter Cheteshwar Pujara said that one of his ambitions is to help his country win the ICC World Test Championship.
India's Test veteran held a Q&A session with his fans on Twitter, which saw his fans asking many questions about his career and life. On being asked by a user about goals for the rest of his career, Pujara answered, "I like being in present and don't set too many goals for the future but winning the WTC title is one."
India currently ranked fourth with a victory percentage of 52.08 for the World Test Championship 2021-23. Six Test matches were won by Team India, four were lost, and two were tied. To seize any of the top two positions, held by South Africa and Australia, respectively. It will need to perform incredibly well and aim for a victory in its upcoming matches.
India advanced to the World Test Championships 2019–21 final, where they defeated by New Zealand at Rose Bowl, Southampton, by an eight-wicket margin in June of the previous year.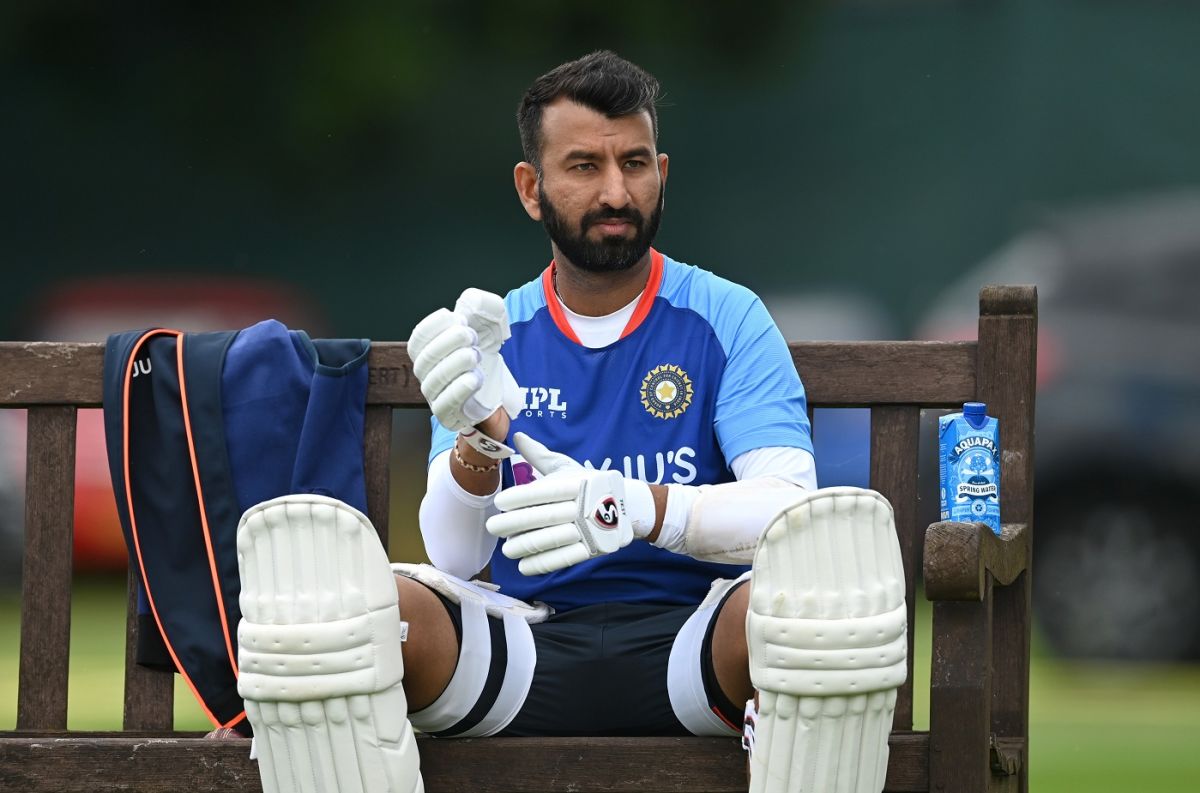 Pujara, who has played primarily in whites for India in recent years, is a one-format batsman. He has 6,792 runs at an average of 43.81 for his country in 96 Test matches. His bat has produced 18 hundreds and also 33 half-centuries, with 206* his highest total.
Pujara has played in 10 matches for India during the current World Test Championship (2021-23). The veteran has not played his best throughout these games. After scoring 525 runs in 20 innings at a below-average average of 27.63. In these matches, he has a 91 as his personal best. His bat has produced four fifties over this time.
He missed the series against Sri Lanka earlier this year due to this run of form. But his outstanding performance for Sussex. During his time with the county earned him a spot back in the team for the fifth and final Test against England in July.
In the county championship, he had 1,094 runs scored at an average of 109.40 innings across eight games. His highest individual score is 231 and he has hit the championship with scores of more than 500. He now ranked second in these batting rankings.