AUS vs NZ 2nd ODI: 'Serial cramper' Cameron Green hopes to be fit for Australia's second ODI against New Zealand
AUS vs NZ 2nd ODI: Australian all-rounder Cameron Green is confident of playing in the second ODI on Thursday after overcoming a cramping episode that overshadowed his game-winning half-century against New Zealand.
The rangy 23-year-limping old's finish to his career-best 89 laid the groundwork for a nail-biting two-wicket triumph in Cairns on Tuesday.
"I should be all good (for Thursday). I've got a good recovery day today. Eat a lot and recover the best you can," he told reporters on Wednesday.
"I'm a bit of a serial cramper, to be fair. Growing up, basically whenever I past 50 I used to cramp (in both) calves. It's been an issue for a while."
Perth-born Green claimed that as a young Australian Rules football player, cramp had also affected him.
"If I got through the game without cramping it was a good game," he added.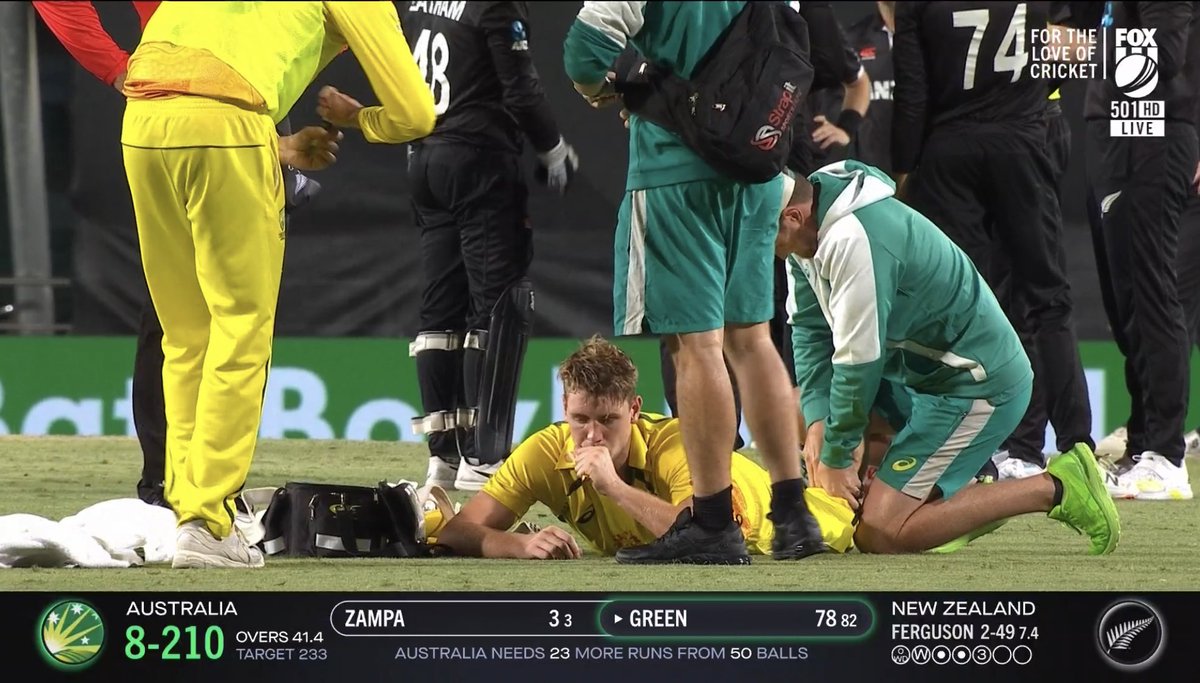 As an all-rounder, Green had to bat, bowl, and play in the field. On Tuesday, he tried drinking pickle juice to relieve the cramp, but it didn't work.
"It was obviously not great (for taste). It's just really high in salt and it helps you kind of trick your muscle that there's actually a lot of salt when you don't (have)," he said.
Despite his difficulties, Green still supported by Australia's selectors to establish himself as a regular all-formats player.
Green, a young Western Australian who is already an important member of Pat Cummins' test team. He reached his first half-century in his 11th ODI against Kane Williamson's team.
Despite not chosen for the T20 World Cup, Green will go to India with the team led by Aaron Finch for three T20 matches beginning on September 21 in Mohali.
Ben Stokes, the captain of England's test team, and other athletes have complained that the international calendar makes it difficult for them to represent their nations in tests, ODIs, and T20s.
Green had a condition attached to his desire to play frequently for Australia in all competitions.
"I think everyone kind of aspires to be that (player) but yeah, just have to wait. And see how heavy the schedule is," he said.