Asia Cup 2022: Meet the fast bowlers in the Pakistan squad ahead of India vs Pakistan clash
Asia Cup 2022: Imran Khan, Wasim Akram, Waqar Younis, Aaqib Javed, Shoaib Akhtar, Muhammad Sami, Muhammad Asif, Muhammad Amir, and Shaheen Afridi are just a few of the players mentioned. It appears as though Pakistan has an endless production line of top-tier fast bowlers.
While some were renowned for their swing, others were renowned for their raw pace, and while some were masters of the reverse swing, others excelled at it.
A true fast bowler racing in and bowling an unplayable delivery while getting batters to dance to his or her beats is one of the most thrilling things to witness in cricket. And Pakistani male pacers have a long history of doing this.
Although Shaheen Afridi, Pakistan's current pace spearhead, will not be playing in this year's Asia Cup owing to a knee injury, they still have five seamers in their squad.
Naseem Shah (19), Hasan Ali (28), Mohammad Hasnain (22), Shahnawaz Dahani (24) and Haris Rauf (28) have enough firepower in their deliveries to challenge any opposition, despite Pakistan's pace attack in the Asia Cup lacking experience in T20 internationals.
Here takes a detailed look at each of the Pakistani pacers in the Asia Cup squad this time:
NASEEM SHAH
The fastest, newest, and youngest of the group. As of now, Naseem Shah, 19, is Pakistan's ninth-youngest Test cricket player.
Naseem also held the records for the youngest bowler to take a hat-trick in a Test match, the second-youngest bowler to take a five-wicket haul in a Test, and the youngest pacer to take a five-wicket haul.
Naseem is an intriguing prospect because of his capacity to swing and seam the ball at fast speeds. Genuine pace is always challenging for batsmen to handle, regardless of the surface. Naseem has currently represented Pakistan in 13 Tests, 3 ODIs, and no T20 International matches. Expect him to receive his first cap against India in their opening game on Sunday.
MOHAMMAD HASNAIN
Shaheen Afridi was replaced by the 22-year-old speed bowler Mohammad Hasnain in the Pakistani team for the Asia Cup.
Hasnain, who has recorded deliveries at 150 kph and can swing the ball with deadly speed, is regarded as one of Pakistan's current fastest bowlers.
After his action was brought to light during a stint in Australia's domestic Big Bash League, Hasnain was banned from bowling internationally in January. However, after changing his motion, he was allowed to bowl again in June. He has not yet participated in a Pakistan Test match.
SHAHNAWAZ DAHANI
On December 16, 2021, during his second T20I match against the West Indies at the National Stadium in Karachi, 24-year-old Shahnawaz Dahani bowled his fastest delivery with a speed of 149kph.
Dahani only took 1 wicket during that period, but he only allowed 23 runs to scored in 4 overs.
Dahani, who holds a B.Com degree, uses his 6'2″ height to rush the batters with quick, well-placed short pitches to stop the runs.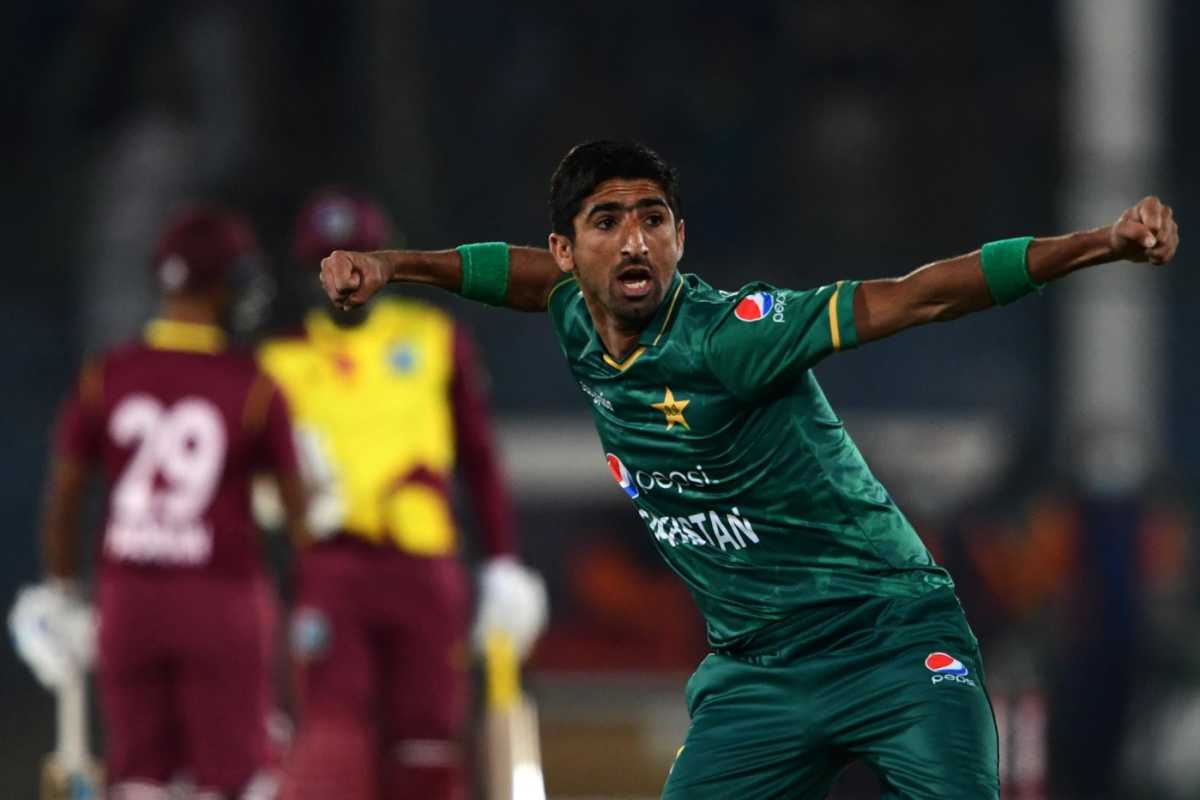 HARIS RAUF
Haris Rauf was a student who preferred football to cricket. However, former pacer Aaqib Javed noticed him for his pace. As he was attending the Lahore Qalandars trials against his will at the demand of his coach. Javed then persuaded him to pursue grade cricket in Australia.
Amazingly, in the Big Bash League in 2019, Rauf took the position of his idol Dale Steyn for the Melbourne Stars team and claimed 20 wickets, including a hat-trick.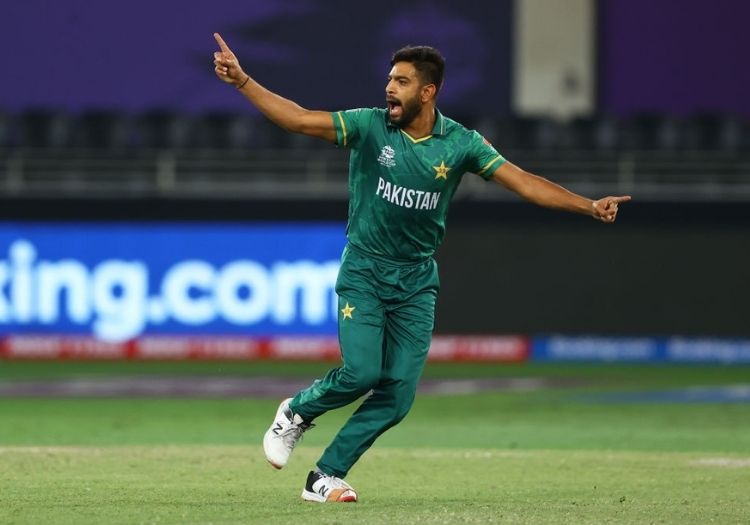 Haris Rauf has since progressed through the ranks to represent Pakistan in international cricket. Rauf, who is 28 years old, is now the Pakistani team's most seasoned pacer for the Asia Cup.
Rauf has a clever slower ball in his arsenal and can easily bowl over the 140kph mark.
HASAN ALI
Hasan Ali replaced injured Mohammad Wasim in Pakistan squad for the ACC T20 Asia Cup 2022.
Express pacer Hasan Ali was recently benched by Pakistan because to his poor bowling performance. The Netherlands tour, which the Men in Green won, did not include the right-arm pacer.
This year, Hasan Ali has only participated in three ODIs. And has taken just two wickets at a dismal average of 76.50. Additionally, the express pacer had a poor performance at the 2021 T20 World Cup. After taking only five wickets at an average of 41.40. Additionally, Wade's prized catch lost by him during the semi-final match against Australia. Taht severely hurt the Men in Green as Wade destroyed the Pakistani bowling unit and brought an end to their World Cup run.