Asia Cup 2022: India face heat for 'chopping and changing' after Asia Cup failure
Asia Cup 2022: India under Rohit Sharma have come under fire for "chopping and replacing" after failing to get to the Asia Cup T20 final with one game remaining.
India was eliminated from the event, which served as a warm-up for the T20 World Cup next month, after Pakistan's victory against Afghanistan on Wednesday.
India, who entered as pre-tournament favourites but lost their first two Super Four matches against Pakistan and Sri Lanka, lost the last Asia Cup in 2018, which was contested in a 50-over format.
"I think there was too much chopping and changing done after just one defeat," former India wicketkeeper Parthiv Patel told website cricbuzz.
"We lost against Pakistan and made three-four changes."
Rishabh Pant reinstated behind the stumps for the following match after Dinesh Karthik had served as the wicketkeeper during India's opening victory over Pakistan.
Karthik, a left-handed middle-order batsman who excels in the short format and is a hard-hitting batsman, was unable to play in either Super Four game.
"The consistency and the clarity of thought is so important, especially when you play this T20 format," said Patel.
"Dinesh Karthik came in and he was left (out). Rishabh Pant came in and would be thinking whether I am a permanent member of the team or not."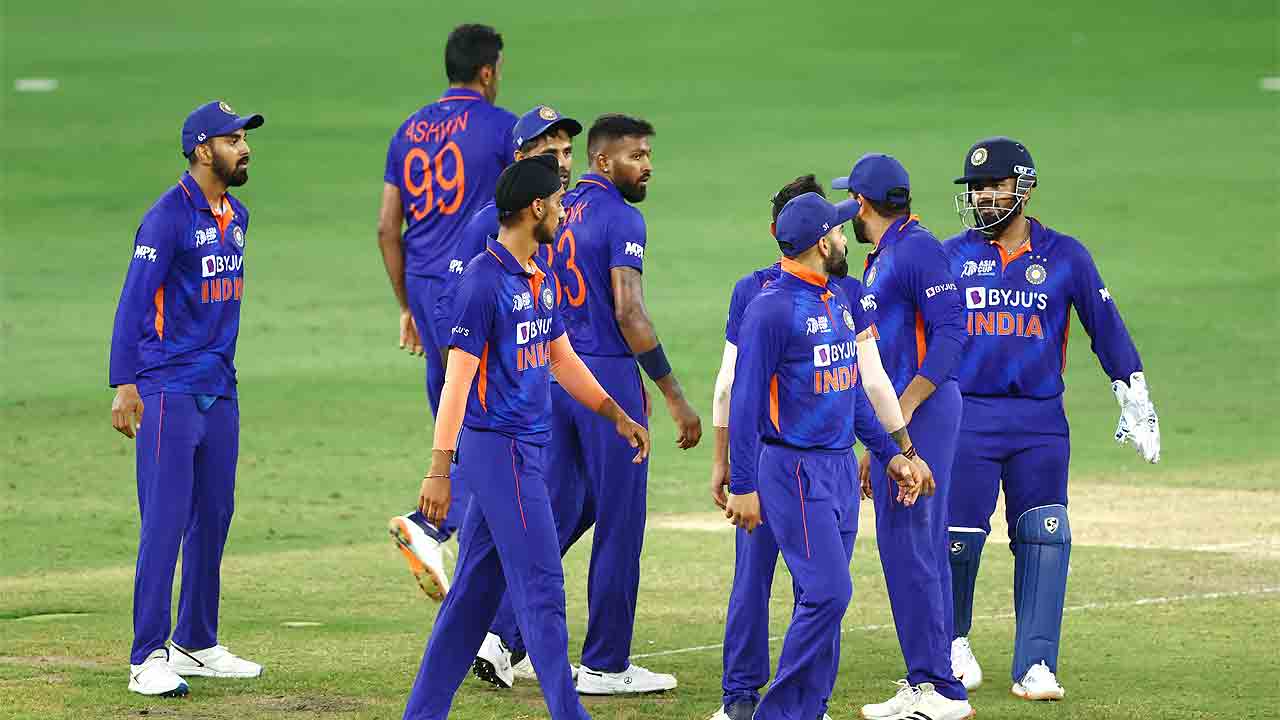 Former India captain Sunil Gavaskar blamed the team's underwhelming performance on its inability to be adaptable with its on-field strategies.
"Too much theory … is not a very good thing. What happens on the field is completely different," Gavaskar told India Today.
"You have to have a Plan A, B and C, which is where the Indian team in this particular tournament has not had alternate plans. They seem to have been stymied when things started to unravel for them. Cricket is a game that changes in seconds, particularly the T20 format, and you've got to be ready for it."
In a dead rubber Super Four Asia Cup encounter against Afghanistan on Thursday in Dubai. India will have the chance to start making amends.
Before the T20 World Cup kicks off in Australia on October 16th. They will have home series against South Africa and Australia to solidify their team preparations.
At the 2007 inaugural competition, where India's lone T20 World Cup victory occurred. Gavaskar pleaded with the team to "please see the areas where you can improve and plug those gaps."
India continues to be the top-ranked T20 team, although they have often struggled at international competitions. With their last ICC championship coming at the 2013 Champions Trophy.
India failed to make the semi-finals of last year's T20 World Cup in the United Arab Emirates. And in 2019 lost in the semi-finals of the 50-over World Cup in England.
But following Tuesday's close loss to Sri Lanka, team captain Rohit downplayed his side's Asia Cup setback.
"In tournaments like the World Cup, Asia Cup, here the challenge is you face different teams with different plans," said Rohit.
"But we should not think about it too much. Yes, pressure is there, and our work is to make the boys realise how to deliver in pressure situations."
Former coach Ravi Shastri criticised the team selections and expressed confusion over Mohammed Shami's absence.
"I completely amazed to see how Mohammed Shami has sidelined by the current Indian team management and the selectors," Shastri said on Star Sports.
Jasprit Bumrah and Harshal Patel's injuries forced India to turn to Avesh Khan, who became ill in Dubai. And unable to selected for the last two matches.
"The Indian bowling hasn't looked that effective in this year's Asia Cup," said Shastri.
"And a veteran like Shami should have certainly made it to the squad."